I did this in 2 hours, give or take, paying homage to an iconic snack food, and King Cake is now available!
DL Link:
http://steamcommunity.com/sharedfiles/f ... 1297439635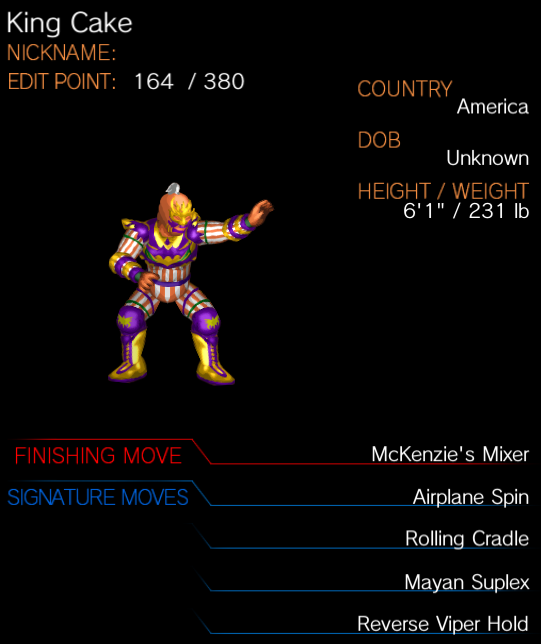 Height: 6'1
Weight: 230
Hometown: Somewhere in Louisiana
Fight/Return: American/Orthodox
Fighting Style: General North American showy style, focuses on body damage
Alignment: Face
Finisher: McKenzie's Mixer (Dinosaur Buster)
Sometimes you just don't hesitate to release an edit, and this is one of those times. He's pretty much a living King Cake, enough said. He also teams up with WackyDeli's Fat Tuesday edit.