I've got a job that's often very tedious with pauses where I can either go insane or have a distraction to reward myself with. I'm looking for a fun game to fill those pauses with... something that is not too graphics intensive, where muted audio isn't going to hurt the experience too much, and where fast response time isn't needed. The game will have to be paused and minimized a lot, so a turn based strategy game seems like the perfect answer. Any suggestions friends?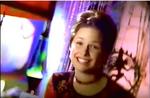 ---
Have a 3DS/2DS? If so, ANIMAL CROSSING.
---
New Member
Posts: 19
Joined: Sun Jul 14, 2013 5:22 pm
Are we talking stuff you're able to play on a computer or something portable you carry that can be played on a 3DS or smartphone?
---
---
Final Fantasy 3 - It's good on iOs, Android, or PC. It doesn't have a lot of cutscenes, and it's just turn based RPG combat through a series of dungeons with town stops in between.
Cardinal Quest - Arcade like Roguelike
Divinity Original Sin (PC/PS4) - turn based classic RPG. It's very open ended, and the closest thing to playing actual DND. The combat is very strategic and you can do anything you want within the rules. The sequel is much better.
Here's a boss battle I recorded on my PS4:
https://www.youtube.com/watch?v=HQ3a1ZE3LQk
---
Community Member
Posts: 87
Joined: Wed Jul 26, 2017 6:59 pm
Location: Philadelphia
Contact:
80's Mania Wrestling Returns

Its available on android and iOS.

Its a CCG/booking sim. I think its a great 5 minute time kill that lets you book wrestling cards.
Give it a shot.
The Keystone Wrestling Association - A collection of original made grapplers set in the 1980's, now Live on Steam!
Keystone Wrestling Association
---
---
Who is online
Users browsing this forum: No registered users and 4 guests